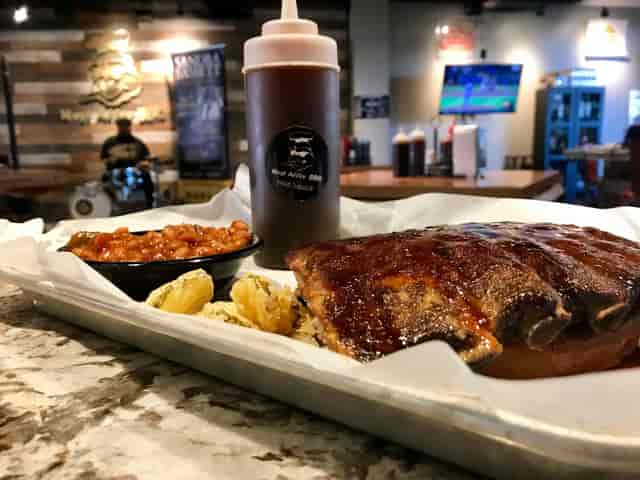 West Alley
BBQ & Smokehouse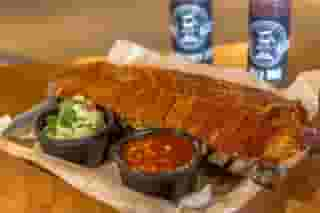 Discover Our Story
Located in the Heart of Downtown Chandler AZ, we got our start in Jackson TN, an area known worldwide for its famous barbeque. We made that place our home over 2 years ago and growing that same tradition in the state of Arizona. Through our mission of consistently providing the best, slow cooked, West Alley BBQ Store Front pen pit BBQ in a relaxing atmosphere & comfortable gathering place.

Our growing success in Jackson TN has allowed us to earn the highly regarded award "The Taste Of Jackson" and was featured on the television show "Jackson Connect". The Brantleys hope to replicate the success they've had in Jackson and now bring that charm to the Downtown Chandler.

Our Mission
"Customer Satisfaction that Exceeds All Expectations"….Over Deliver!!!

The Brantley Family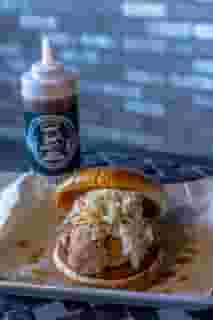 The Ultimate Dining and Entertaining Experience
Featuring our Tennessee-style Barbecue.

Tennessee-style barbecue was started in Memphis and features vinegar-based sauces. All of our barbecue is cooked outside, in a pit, on Kingsford charcoal. Jim "J.D." Dandy is the company's pit boss, with more than 30 years' experience. He was the one who cooked almost 1,000 pounds of meat for customers during the BBQ festival. Their plates were a big hit.
We also entertain you, we have had the honor of hosting such celebrities as "Keith Urban", along with "Bobby Rush" & "Denise LaShelle" to name a few.

As we like to say to our guest, "You will come for the food but stay for the entertainment!" Remember our staff will take care of every dining need, with a bit of good 'ol southern charm!

So whether listening to our music, enjoying a cocktail either from the indoor bar or the patio, so that you can watch the master pit boss work his magic on the grill. We will make you feel at home!
West-Alley Platter Menu
Meat piled high, buttered Texas style toast, served with our hot or mild BBQ sauce and a crunchy dill pickle. Our meats are cooked daily for freshness. Substitute a bun for the toast $.50